Products
Fastening and Fixing Systems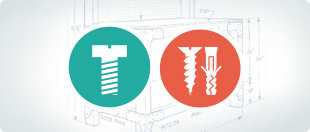 Products with a wide range of use, recommended to be performing various fixing and assembly operations. You will find here various models of dowels, wood-screws, screws, nuts, washers, chemical fixing, auto-drillers, concrete nails and many other products that will surely meet your use needs. All fastening systems sold by Rocast Nordmaintain a high level of quality from which we shall not strike off in the future.
Tools and hand tools, Power tools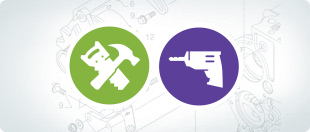 This section contains products for all types of users, from professionals seeking products of the highest quality to tradesmen. You will find here tools and accessories for interior decorations, constructions, installations, auto repairs, carpentry, power tools, wrenches, screwdrivers, drills, masonry tools, snow shovels, measuring instruments etc. All instruments and tools sold by Rocast Nord fit, from the quality point of view, between medium and very high class and we declare that we do not want to change this approach in the future.
Snow Shovels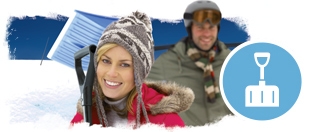 Produse cu o larga arie de utilizare, recomandate pentru indeplinirea unor ..
Special Products
We meet the growing needs of the Romanian construction companies, of the architects and other categories of professionals who need to use special products hard to find or even non-existent on the Romanian market, providing you the service "Special order, special products ".

With our help you can buy products such as:
Fingerprint secured screws, Stainless Steel assembly jigs, Plastic Screws, screws with anticorrosive coatings for use in high salt, external environment, water. Anti-spark hand tools for explosive environment and others.

Products by supplier

For product information and offers from Rocast Nord, you can subscribe to the newsletter from our store, www.SuruburiOnline.ro